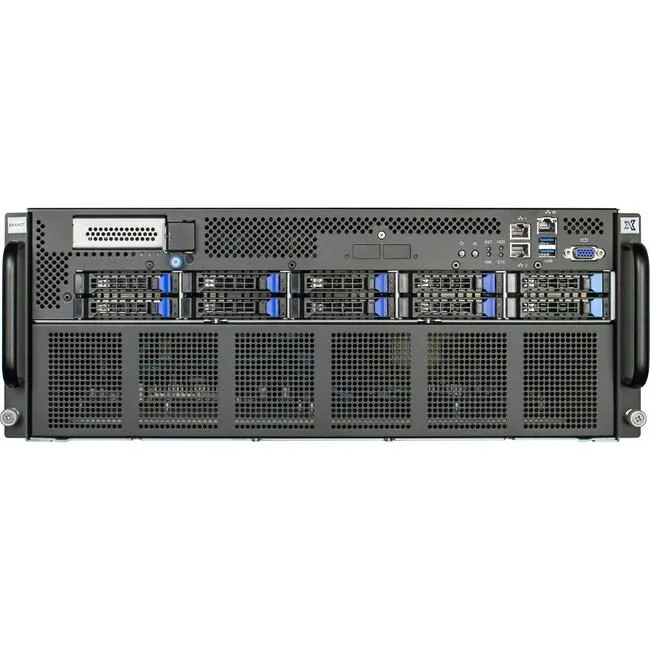 MPN: TS4-194492555
Exxact TensorEX 4U 2x AMD EPYC 7002/7003 Series processor server - TS4-194492555
The TensorEX TS4-194492555 is a 4U rack mountable server supporting 2x AMD EPYC 7002/7003 Series processors, a maximum of 4 TB DDR4 memory, and up to 8x Double-Wide cards.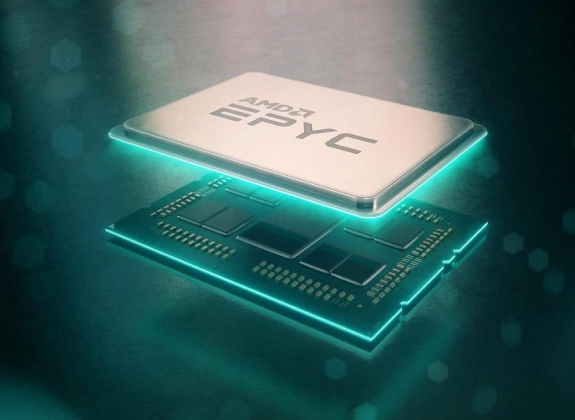 More Cores, More Cache, More Performance
AMD EPYC Processors Ignite EPYC Performance
Data centers that require the best performance, security, and scalability gravitate to AMD EPYC™. AMD EPYC™ processors are built to handle large scientific and engineering datasets - ideal for compute-intensive modeling and advanced analysis techniques. AMD EPYC™ enables fast time-to-results for HPC.
Exceptional performance per watt and per-core performance
3D V-Cache™ delivers breakthrough on-die memory with up to 768MB of L3 cache (available only on 7003X-series EPYC)