The Latest Technologies
Leverage the latest technologies from AMD, NVIDIA, Intel, Xilinx, and more to drive innovation in graphics, visualization & HPC.
Wide Platform Selection
We offer a wide selection of server platforms to meet the individual compute needs of each customer's unique use case.
Standard 3 Year Warranty
Quit worrying and focus on what matters most. Every Exxact system is backed by our 3-year warranty and support.
Suggested 4U PCIe Servers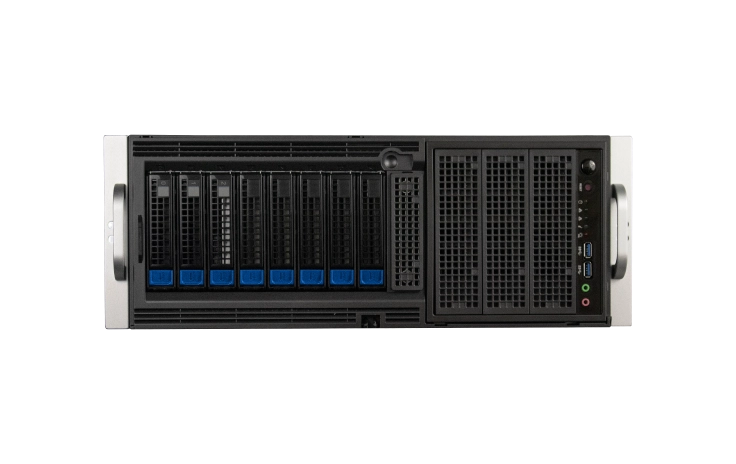 Rackmountable Workstation
Cost effective dual Intel Xeon
Base Specs
CPU
2x 3rd Gen Intel Xeon Scalable Processors
MEM
Up to 4TB System Memory
GPU
Up To 4x Double Wide GPUs
STO
Up To 8x 3.5" Hot-Swap Drives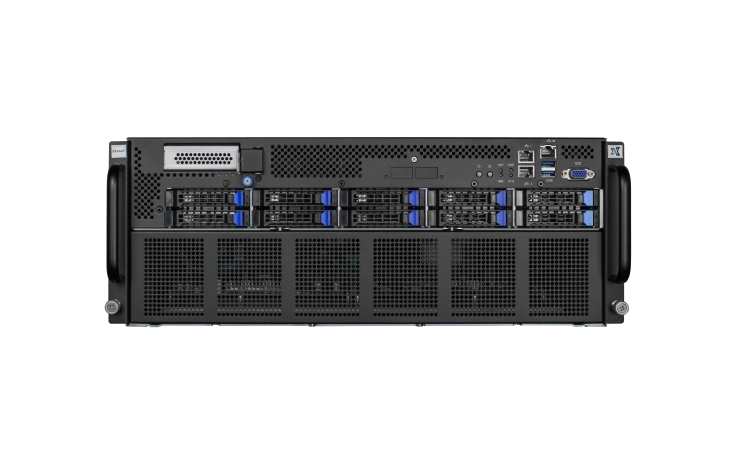 For Dense GPU Acceleration
Demolish Multithreaded Workloads
Base Specs
CPU
2x AMD EPYC 7002/7003 CPUs
GPU
Up to 8x NVIDIA A100/A40 or RTX A6000 GPUs
STO
10x 2.5" Hot-swap drive bays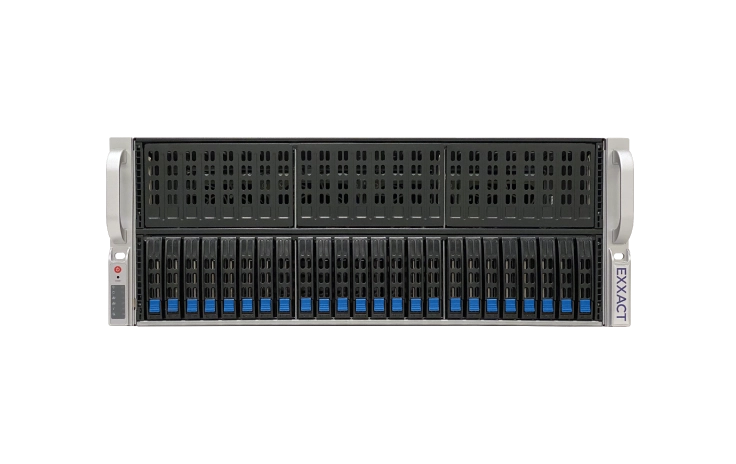 For GPU heavy workloads
Flexible configuration options
Base Specs
CPU
2x Intel Xeon Scalable Processors
MEM
Up to 3TB System Memory
GPU
Up To 8x Double Wide GPUs
STO
24x 2.5" Hot-Swap Drive Bays
Suggested 4U SXM4 Servers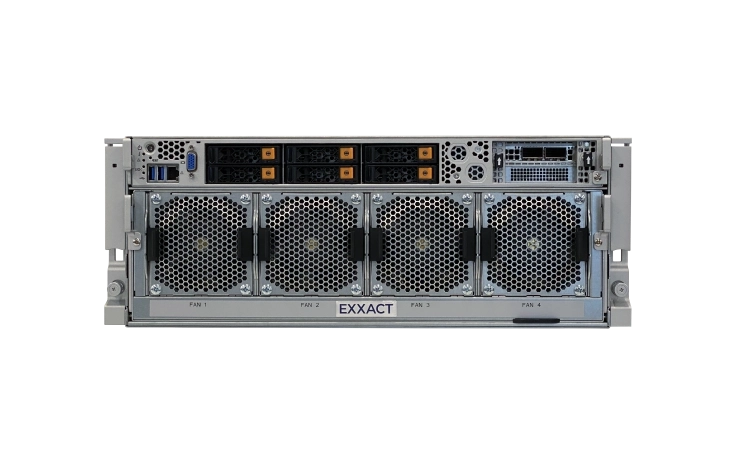 For HPC or AI workloads
Supports NVMe Drives
Base Specs
CPU
Intel Xeon Scalable Processor
MEM
Up to 8TB System Memory
GPU
8x NVIDIA A100 SXM4 GPUs
STO
6x 2.5 hot-swap drive bays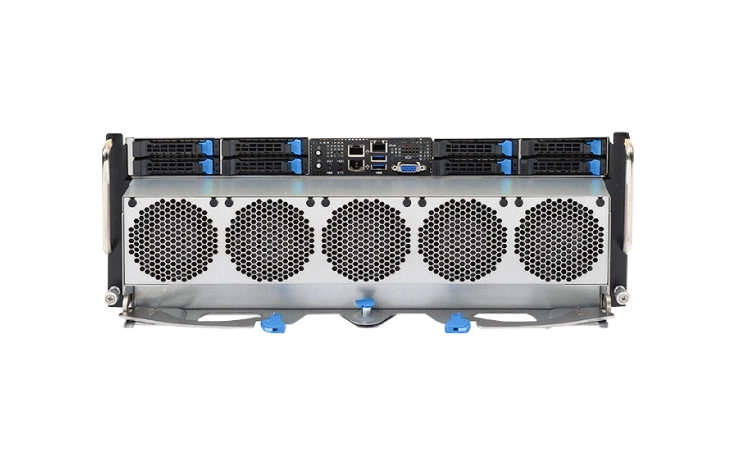 For HPC or AI workloads
High core counts and clock speeds
Base Specs
CPU
2x AMD EPYC Processors
MEM
Up to 4TB System Memory
GPU
8x NVIDIA A100 SXM4 GPUs
STO
8x 2.5 hot-swap drive bays
Number of Double Wide GPUs Supported